Simple and beautiful bookmarks
Save your bookmarks in one place, organize them easily, share them with the world.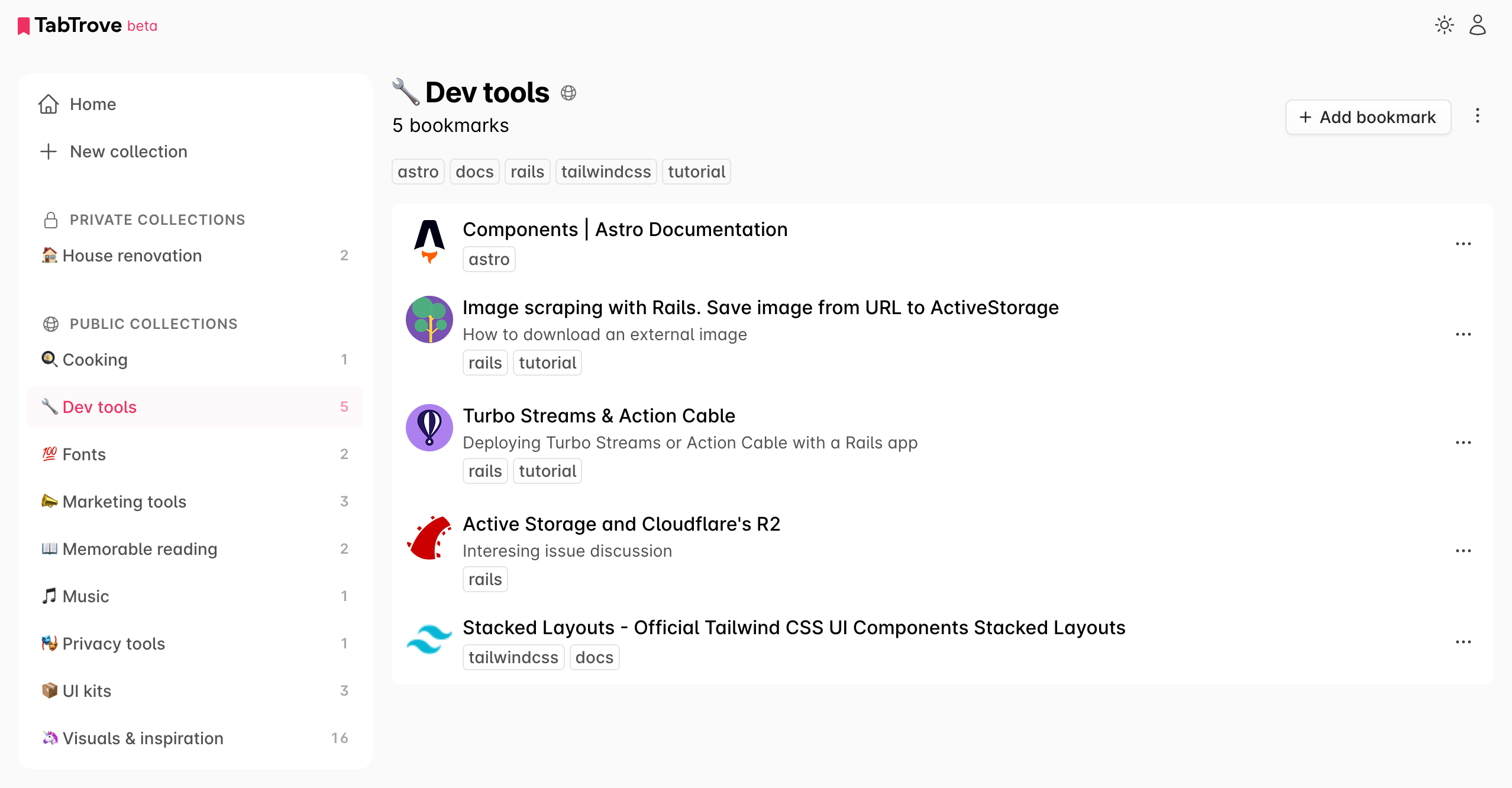 The essential bookmarking toolkit
TabTrove is a fast bookmarking tool that helps you organize your links into collections and share them with others.
Get organized
Sort that pile of links into neat collections. Close those tabs.
Curate the best finds
Share handpicked collections on your public profile.
Collaborate on ideas
Coming soon
Share bookmarks with your team or friends.
Connect to your workflow
Coming soon
With plenty of integrations, TabTrove is there wherever you need it.
The Mission
Right now, TabTrove is the most minimal and clean bookmarking tool you can find. It's a simple, no-frills way to save bookmarks and organize them into collections. It's also a great way to share those curated collections with others.
And that's really great, but it doesn't end there. The ultimate goal is to make TabTrove the best bookmarking tool out there.
Simple, yet powerful. Minimal, yet feature-rich. And most importantly, a tool that you can rely on to keep your bookmarks safe and organized.
What about pricing?
TabTrove is free during beta. In order to build a sustainable business, and a high quality, reliable product, we will charge a yearly fee once the beta period is over. TabTrove will never compromise your privacy by monetizing your data.